Elex Are You ready for BSE TAG TEAM !!!!?????
:v
(=_=)
Yea here we go:
"There is a fla file (Flash 8) with animation. Your goal is to continue this animation by adding your own 15 frames.
Only 1 person can continue it, and it will be that one who will write "I'll continue" in the comments first.
When you done, edit part number in the file name, post your fla file in your profile and add this text as instruction."
https://sta.sh/01sraal107o7
Goodluck !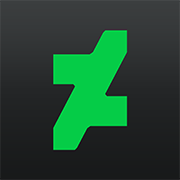 January 6th, 2018, 9:50 pm
December 21st, 2017, 2:53 am
And My channels youtube my part lol :
https://www.youtube.com/watch?v=U7xVz3HGYts
www.youtube.com
Enjoy the videos and music you love, upload original content, and share it all with friends, family, and the world on YouTube.
My part for the imitator tribute Enjoy :D