dont forget, i remade my schecual, doing a stream today at 5:30
be there!
thanks for the sub THE11vamp_jakee
Here's one back :)
April 16th, 2018, 4:15 pm
April 15th, 2018, 1:13 am
Damn, i never knew X was that bad of a guy, I thought he was a nice guy and an awesome animatior...
finsihed my entry, i was going to submit it yesterday.....but watever
https://sta.sh/011fl0dkulph
also check out my first collab im hosting!
The Black Out Collab
http://www.hyunsdojo.com/community/view ... 34&t=17879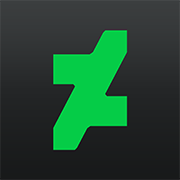 why did u stop your live?
immmm soooooooooooooooooooooooooooooooo coooooooooooool, right?
https://www.youtube.com/channel/UCcUWRx ... 8iZC2ASfKA