New collab boys! Join now and merry Christmas everybody!
https://youtu.be/6sfb6x8c41A
www.youtube.com
Well... we hit our goals, so as promised, I will host a new collab! If you are interested, join here: <a href='http://www.hyunsdojo.com/community/viewtopic.php?f=34&amp;t...' target='_blank' >http://www.hyunsdojo.com/community/viewtopic.php?f=34&amp;t...</a>
@Ember_43
Happy Birthday Princess :3
here's ur bday gift (a drawing of Erin)
Hope u like it
Well, i thought of showing up and leaving this here for a while now.......
So....... here:
My first time touching art in 3 months.........
www.youtube.com
So..... yesterday was my younger brother's birthday, and since he is obsessed with pikachu, I decided to draw him a Pikachu. He loved it, so I hope u guys ca...
You guys might notice my recent inactivity, and that is because I have been through hell these few months. But don't think that seeing this message means I will be more active soon, in fact it is the completely opposite, I may or may not have made one of my biggest decision in life, I'm......quitting animating and dojo.
I know this is rather sudden, but due to a major drop in academic results, family issues and a few person reason, I have made this decision.
Special thanks to all of those guys that sticked around when I'm here, it's fun knowing u guys....
This, may be a forever thing

Sincerely
Bleye02
"There is a fla file (Flash 8) with animation. Your goal is to continue this animation by adding your own 15 frames.
Only 1 person can continue it, and it will be that one who will write "I'll continue" in the comments first.
When you done, edit part number in the file name, post your fla file in your profile and add this text as instruction."
P.S. I may or may not have broke the rules
@Egor
@Kayal
the next one will be the 10th part, get hyped!
file -
https://sta.sh/0223v91qysld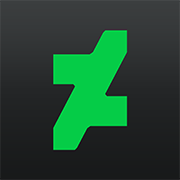 My part for the Imbalanced Collab
sadly, this was rejected and didnt show up in the final collab
HD version:
https://www.youtube.com/watch?v=xTw_tlKyzvU
www.youtube.com
Enjoy the videos and music you love, upload original content, and share it all with friends, family, and the world on YouTube.