January 20th, 2018, 2:04 am
January 16th, 2018, 1:05 am
So guys, I had this idea of making a dojo duel collectable card system where you can "buy" packs to gain random duelist cards as collectables. The way its gonna this was gonna work was I would upload a code (either here, youtubes, or in my animations) and when you use the code you'll gain "rice" or cards packs themselves (more rare), in which case afterwards you can spend said rice on card packs (5 cards, 10, cards, etc) to gain duelist. This would be seperate from my current card game and is just made more for fun. What do you guys think?
January 14th, 2018, 1:25 pm
January 8th, 2018, 12:34 pm
well this was unsuspecting .__.
some practice for my revamp duelist
Aisha got urban comment on my post, and yeah, TG.A, or ERAA's appearance was based off of Gamma and Sigma, and his personality was based off of Delta.
1:07
| 116 | January 1st, 2018, 4:39 pm
One small animation before my new semester starts. This is a small bridge to hopefully a new demo I am gonna create for Lyus. Hope you enjoy! ____________________________ During Lyus's last duel,...
"There is a fla file (Flash 8) with animation. Your goal is to continue this animation by adding your own 15 frames.
Only 1 person can continue it, and it will be that one who will write "I'll continue" in the comments first.
When you done, edit part number in the file name, post your fla file in your profile and add this text as instruction."
file -
https://sta.sh/01i86wwpezn2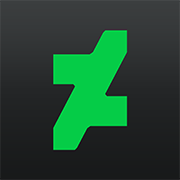 WIP for a new animation. Trying to use limited style animating for this one. CnC please
Dojo Duels Season 2 Silver Rank
Featured
Dojo Duel | Lyus VS Detach