This is a .fla file (Flash 8) with animation. Your goal is to continue this animation by adding your own 15 frames.
Only 1 person can continue it, and it will be that one who will write "I'll continue" in the comments first.
When you're done, edit the part number in the file name, post your fla file in your profile and add this text as instruction.
File:
https://sta.sh/0evblv9m2t0
@BlackyDrew
You seem like you're somewhat responsible for this chain collab thing, i'm not sure if I did it fine with the title and all. Oh well o_o.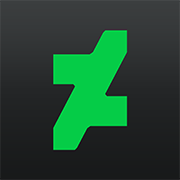 Just ordered a new graphic pad, hopefully it arrives soon and i'll be able to try making more fullbody shit. I was really looking forward to make some mechanical-esque animation for
@Okidox
bcuz I know you like it :P. But I guess i'll practice more until I get my new graphic pad and then make another small animation with it as a test. If I somehow make anything noteworthy, i'll post it here either way
January 16th, 2018, 5:58 pm
January 11th, 2018, 2:14 pm
I tried fullbody.
I'm probably gonna keep on trying to do these and upload just to keep track of my progress, I find that fullbody could potentially be much more interesting than stickfigures in the long run.
I'm not really satisfied with this, but that's a better start than I hoped to be honest
Dojo Duels Season 2 Bronze Rank
Dojo Duels Tournament Participation
Featured
The Jojo Project!