he just found diamonds in mc
that tube actually leads to school i promise
https://sta.sh/016vd6yecwhc
too big to upload on feed smh
part for a dead sabre tribute collab hosted by FORCE, rest in pippins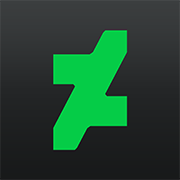 sta.sh
clark - roulette thrift run
Hey guys, JasontheCharming here with a dojo tip of the blue moon
Have you ever wanted to frame by frame an animation gif for studying but you don't really know how?
If you have Chrome, you can install the GIF Scrubber extension (just look it up and it's the first result) that allows you to view the heck out of any gif. I don't think many people know about this so I wanted to share. Have fun!
oh yeah and here's another walk i created a while ago
idea #4109: i dont know jack shit about the difficulty of making something like this so sorry in advance, but it would be nice to show like a "trending/controversial" feed showing the daily most liked/commented on stuff. There are so many great animators are unknown because they don't really post in the portal, and there could be interesting threads people could join in.
February 9th, 2018, 5:19 am
January 28th, 2018, 6:59 am