September 9th, 2016, 11:19 am
Location: motha earth and Interests: Animating, Programming, Computers, Steven Universe (oh no!!)
So other than doing university, I have been procrastinating a lot and have been slacking off on animation projects I want to do. Lately, i've been losing motivation to animate.. well, i've been losing motivation to finish my animations. Mainly cause I don't feel confident of my animations anymore. Idk, like, I'm at that point where I'm over 50% of the way done, then I review over my animation and then I think that I shouldn't finish it cause I feel like it isn't good enough. Or I keep adding onto my animation because I feel like it needs more things in it, then I lose motivation cause there's too much to do in that animation. I'm in a vicious cycle of getting motivate to start something, then lose interest right away. Maybe I'm over complicated things, maybe I'm too worried about what people think of my animations, or maybe I'm too focused on the reward system of my work; either way, I haven't been getting stuff done.
I recently watched RickkMurray's Content Creation Speech and I feel that this is very relevant too. I myself am not in that creative environment, which I think is why I lose motivation right away. I was hoping to find other animators (or aspiring animators) in the Uni I go to, but I haven't found anyone lately. Anyways, enough about dumb problems and butt'n stuff. I just wanted to share this video cause I think it's pretty gr8 m8, its 8/8.
https://www.youtube.com/watch?v=uvmfB7nAyBg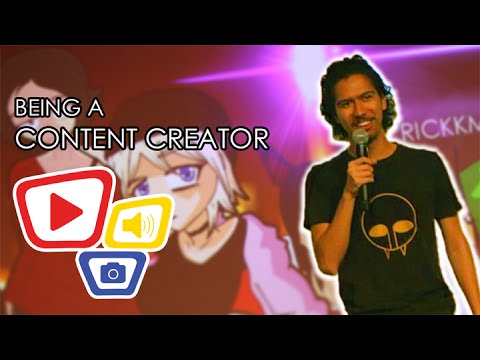 www.youtube.com
Sorry for the interruption. We have been receiving a large volume of requests from your network.
Sans? More like sand! Cause that's what happens when he dies D:
i tried making a stick fight. i tried
https://www.youtube.com/watch?v=gNmNKcz ... e=youtu.be