"There is a fla file (Flash 8) with animation. Your goal is to continue this animation by adding your own 15 frames.
Only 1 person can continue it, and it will be that one who will write "I'll continue" in the comments first.
When you done, edit part number in the file name, post your fla file in your profile and add this text as instruction."
File -
https://sta.sh/0ft0jia35c7
DarkPRC: whoever started this can literally say "it's a 15 frame fla toss, first come first served." i don't understand why the instructions are so long, lmao.
Okidox: dang ive been holding a good idea in my head for a few years that is similar to this...wish i could join in.
Mersy: this is literally just a fla toss but with more rules though.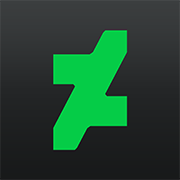 I added Elex and Mrlordsaif as friends on the site because their animations are okay. But they shit post alot. I am saddened by this, because of that, I shall make a post on the issue. Because my activity tab is very empty.