T^T
https://youtu.be/0P1T1zCIpEY
www.youtube.com
This is a compilation of my attempts at Katiana's demo since the day I got the idea for her. There has been too many projects lately, and because most of the...
Jane lol
https://youtu.be/Cn7pN3_9W3c
www.youtube.com
Hinthunter's Character Transformation Challenge. I know that I still need to improve a lot, especially that I always ruin the anatomy of my characters lol Ja...
1:34
| 92 | July 5th, 2018, 10:30 pm
#NoShirtNoPower...
0:35
| 149 | July 4th, 2018, 8:49 am
Hinthunter's Disarm Entry....
@kiu-wot
because of excitement I made this senpai :P
Effects of Critics
https://youtu.be/1eLp8JF4WJk
www.youtube.com
Critics of other people are important. Even if they don't have that profession they still can improve your work. Thanks for watching.
Progress in Katiana's Demo :)
https://youtu.be/uxtTUueBLt8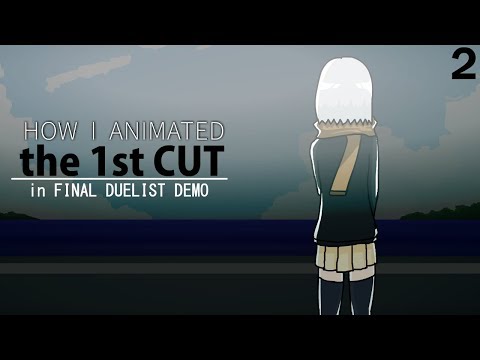 www.youtube.com
I am so excited to finish this! I finally had the time to animate in full time, So don't miss, June 16-17 this month!
How I made my profile gif
https://youtu.be/HHjlkCNlrGM
www.youtube.com
A short animation I made, because I finally got out of the busy zone!