Hey Reds! I know you are from Malaysia as well. I heard you do animating as well, then let's start someting new. BTW, I replied to your PM's on StickPage Forum, sorry for not have been online, it's just, i'm now studing :3 Hope we shall continue our friendship.

BTW, im in Johor
Your name is reds... but your pfp goes from blue to red-violet. *suspicion*

Anyway, sub 154. Enjoy.
Black Mirror intro sequence looks so awesome.
so i thought about giving it a try in flash
kinda inspired by the game called Devil May Cry 3.
Just installed that childhood game on couple of days ago.
fking love it
Aight take it whoever you are.
"There is a fla file (Flash 8) with animation. Your goal is to continue this animation by adding your own 15 frames.
Only 1 person can continue it, and it will be that one who will write "I'll continue" in the comments first.
When you're done, edit part number in the file name, post your FLA file in your PROFILE and add this text as instruction."
https://sta.sh/023quy0sd40h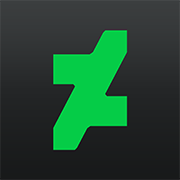 January 4th, 2018, 6:18 am
pingponggu. woowee
penahanrasakentut
Flash x SAI.
kyaaaa~