Hello people of the dojo... I miss you all
February 10th, 2018, 7:11 am
HOLY FUCK!!!
Heheeee... Good to be back
Yea here we go:
"There is a fla file (Flash 8) with animation. Your goal is to continue this animation by adding your own 15 frames.
Only 1 person can continue it, and it will be that one who will write "I'll continue" in the comments first.
When you done, edit part number in the file name, post your fla file in your profile and add this text as instruction."
File:
https://sta.sh/0upq5q4adz6
Goodluck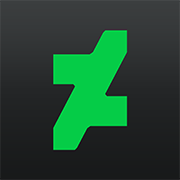 https://youtu.be/oYdIDft6Te4
You must see this
www.youtube.com
Enjoy the videos and music you love, upload original content, and share it all with friends, family, and the world on YouTube.
Dojo Duels Season 2 Silver Rank
Featured
Dojo Duel 2 - Oblivion vs Drix
Featured
Dojo Duel - Oblivion vs Hasta